Lässiger Teaser Trailer zu Guardians of the Galaxy Vol. 2
MCU-Lieblingsfilme? Guardians of the Galaxy steht mit Sicherheit ganz oben auf der Liste. Ein überaus amüsanter Weltraum-Trip, der auch außerhalb des Franchise ganz gut funktioniert. Nächstes Jahr kommt bereits das Sequel in die Kinos, erneut unter der Regie von James Gunn. Wenngleich die ersten Reaktionen zu diversen Ausschnitten in ihrer Euphorie eher aufdringlich und gekünstelt wirken, zaubert der erste Teaser-Trailer ein großes Grinsen ins Gesicht: Diese Fortsetzung scheint auf den ersten Blick nicht viel an der etablierten MCU-/Guardians-Formel zu rütteln, dennoch setzt James Gunn große Stücke auf sein Drehbuch und das lässt hoffen. (via)
They're back. Check out this sneak peek of "Guardians of the Galaxy Vol. 2" coming to theaters May 5, 2017!
Nachdem bisher nur ein offizielles Logo zur Fortsetzung von Guardians of the Galaxy existierte, gibt es im Zuge des Teasers auch ein erstes Poster, das gekonnt schlechten Geschmack beweist.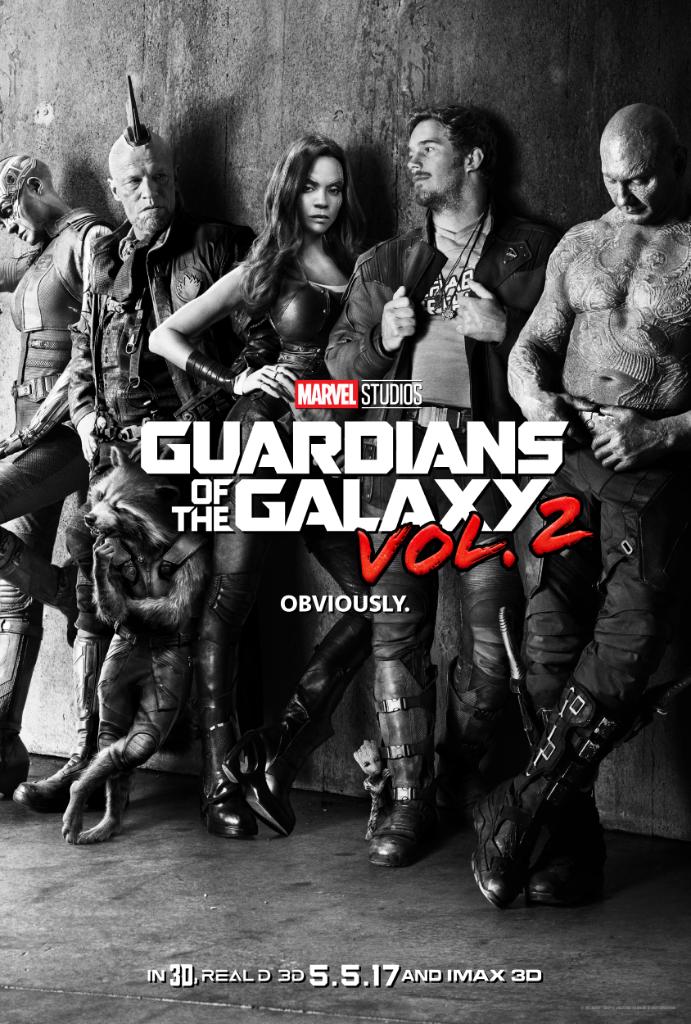 Guardians of the Galaxy Vol. 2 © Marvel/Disney
Claire verliert sich am liebsten in den Welten von Steven Spielberg, Andrei Tarkowski und Jim Jarmusch und wartet immer noch auf den Brief aus Hogwarts. Tief in ihrem Innern weiß sie genau, dass sie ein Ravenclaw ist. Ansonsten hat sie Mad Men und The Wire nie wieder losgelassen.
YOU MAY LIKE